service
Dime Logistic Miracle
DIME Modules
Wall to wall count solution
Identification solution
Dimensioning solution
Demand control agent
Reporting engine
Transport support solution
Label design kit
In current IT operations, everyone needs information on the ongoing business, latest acquisition and reports of what is where, Especially if your business changes, it is important that everything is clear. When doing regular business, most tools are either on line, correctly filled or need to be validated. This is where you DIME provides opportunities.
read more
Our capabilities are not limited to what tools can do for us, but DIME is very useful for different logistic challenges with which you might face when going through transitions or improving accuracy in asset management, transfer or quality improvements. Many projects suffer when even the slightest error occurs in delivery, so you want to make sure your stock levels are 100% reliable, even during changing conditions. We can make that happen for you, in very short time frames.
Projectmanagement
Because of our areas of expertise enable us to serve a broad range of client needs. We secure together with our clients the outset of an engagement to understand what need to be addressed. It wil take careful exploration and inquiry to get to the heart of the issue, whether it be a new competency to be developed, a specific strategic opportunity to explore, the removal of organizational barriers to performance, new management tools and techniques to introduce, or something as broad as how the whole business is managed.
While all of our work is tailored to specific client needs, and these vary significantly client by client, the needs we address typically, have company-wide importance and impact. Examples include:
read more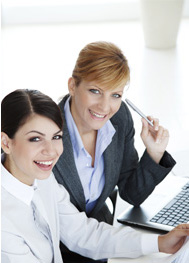 Interim Management
Technological developments require lots of adjustments in company processes. While a good, solid management with specific knowledge is needed, we often find otherwise. The cure for this problem: Interim Management:
Temporary need of specific knowledge and expertise.
Carrying out strategic, technical adjustments.
Temporary management problems within the organization.
Need for change while the current management deals with the challenges, like: history, own interest, being liked.
DiffManagement is unlike any other top management consulting firm, and we take great pride in the differences we bring. Clients tell us that our distinctiveness stems from several aspects of our perspective and approach:
A singular focus on long-term value growth
Whatever the issue, from corporate strategy to organizational effectiveness or delivering short-term turnaround, we bring a perspective of value growth. This is all we do and all we have ever done. Our focus helps clients sharpen their focus on increasing long-term intrinsic value.
A consulting model that leaves a legacy
We have a proven model which builds capabilities and strategies at the same time. Rather than tell clients what they should do, we help them discover their own highest-value opportunities through rigorous, fact-based analysis of their markets, customers, costs, competitors, and through the application of new standards. We care about building better decision-making capabilities that will last, not about making one-off recommendations.
read more
People challenging with empathy
We believe that consultants fail when they tell what they think the client wants to hear or when they presume to know better. We bring challenges for our clients while they seek to understand their unique obstacles to change - we never forget that our business is to serve.

Higher standards for performance
Industry standards lead to average performance. At the heart of our work is the belief that exceptional value growth requires of a company to build profitable differences from competitors. So we help clients to achive highly original answers - answers that focus on those opportunities with the greatest potential impact on growing company value.
Logistics Management
Diff Management has ten years of expertise in the logistics and change management sectors, if you have any questions on our portfolio don't hesitate to contact us:
Flexible Solutions for your Business Needs
When handling special projects in your company, it may be hard to find experts in that particular field. It helps if you have a group that has had extensive experience in dealing with one-off special projects with flexible, powerful tools. Diff Management provides this for you.
Through our industry experience and our telecom quality demands, we have developed tooling and processes that support you in dealing with these extra-special projects. Rest assured that we are ready to guarantee success and commit to predefined goals and SLA definitions, allowing you to deliver as promised.
IT support solutions
Warehouse consolidations.
Warehouse split-up
Warehouse ICT conversions
Wall to wall counts
Relabelling
Intelligent relocations
Stock quality improvements
Asset registration
CMDB check
Accountant audit (assets)
Cycle count implementation